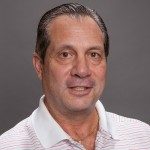 I am excited to introduce a new podcast:  Let's Talk Legal.  A podcast discussing everything legal - the law, how it impacts our lives and how to deal with different situations as the come about.  It's a forum to discuss legal and other issues that we all face and have to deal with in our everyday lives and in our businesses.
Watch for my launch, in coming months, of a separate podcast feed.
In this episode, Jim Tretola, who is an eldercare consultant and a dementia specialist, joins me to discuss how to deal with loved ones when its time for them to consider adult daycare, assisted living and even nursing home facilities.
You can reach Jim for personal and family needs by email (jtretola1@gmail.com) or by phone at 908-377-7702.
For more information about my podcast, send me an email: beinlaw33@gmail.com
You can also follow the podcast on LinkedIn or Facebook.