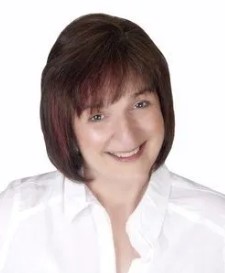 Ivana Taylor is the publisher of DIYMarketers.com where overwhelmed business owners & entrepreneurs can save time & money by simplifying their marketing and making room for a business they love and customers crave.  She is also the host of Bizapalooza Chat, a live Twitter chat group on Mondays at 2pm EST and Thursdays at 8pm EST.
She believes that marketing for small business has become too overwhelming. And she's always looking for ways to get the most professional, high-end small business marketing strategies for the least amount of time and money invested.
Ivana joins Mitch to discuss how she came to this country and got started in the social media industry.  You'll hear how she almost invented social media before it was even a thing!
For more information about the podcast, send an email to info@beinhakerlaw.com
Please review us on Apple Podcasts and Podchaser and I always welcome Google reviews for the legal practice from former clients.  Thanks for your continued support!
You can also follow the podcast on LinkedIn or Facebook.