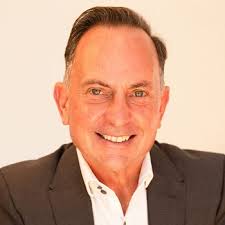 Jeff Bullas is a digital entrepreneur, marketing blogger, keynote speaker, digital strategist and bestselling author.  He is the host of The Jeff Bullas Show available on most podcast directories.  His mission "Inspire and educate entrepreneurs to grow their business in a digital world".
His website receives over 5 million visitors a year.  He has been recognized by Forbes as one of the "Top 20 Influencers of CMO's" and a top 10 Influencer of CMO's globally, both in 2017.
Jeff joins Mitch from "down under" in Australia to share his experience and advice for small business owners trying to make it in the world.
The Jeff Bullas Podcast:  https://www.jeffbullas.com/podcast/
For more information about the podcast in general, send me an email: mitch@beinhakerlaw.com
Please review us on Apple Podcasts and Podchaser and I always welcome Google reviews for the legal practice from former clients.  Thanks for your continued support!
You can also follow the podcast on LinkedIn or Facebook.