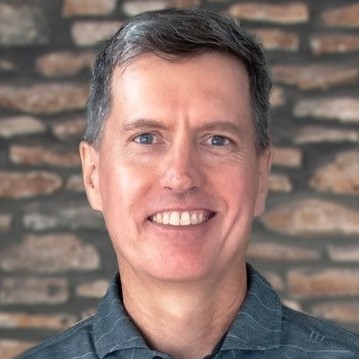 Tod Barrett is the CEO of OneBlade, Inc. Tod has taken an initial concept of creating a tool that would allow men to enjoy a "barbershop" quality shave at home and brought it to reality. After 1 ½ years of research and development, Tod led OneBlade through five years in the marketplace achieving over 40% year-over-year growth.
Tod joins Mitch to discuss his role as CEO of OneBlade and the company and product they have brought to market.  You can also watch a video of their discussion on our YouTube Channel.
A graduate of St. Mary's College in California, he joined Manufacturing Modes, Inc., a propriety design and contract manufacturing business. Following, he served as President of CD3, Inc. before becoming Chairman of the Board. In 2011, CD3 Holdings, Inc. acquired Ronco. Tod started OneBlade, Inc. in 2013.
According to OneBlade, shaving shouldn't be cheap. A ritual performed every day between an individual and a sharp blade should be a throwaway. A good, clean shave is preparation to start the day strong with an investment in better skin. OneBlade has embarked on a tireless mission to capture that unparalleled barbershop feeling and translate those decades of expertise into a safe, attainable, and just-as-special morning luxury. Tod worked with the best design and engineering teams to create the first single-edge shaving system focused on optimal head design, pivot, and blades for a barbershop-quality wet shave easily master at home.
For general more information about the podcast, send an email to info@beinhakerlaw.com
To follow Mitch and the podcast, go to linktr.ee/beinhakerlaw. You can subscribe and listen to episodes on Apple Podcasts, Google Podcasts, Amazon Music and most other directories. Please review us whenever possible and thanks for your continued support! Sponsorships and paid guest appearances are available. Connect with us by email or on social media.
The Accidental Entrepreneur is brought to you by Beinhaker Law, a boutique business & estates legal practice in Clark, NJ. To learn about shared outside general counsel services and how to better protect your business, visit https://beinhakerlaw.com/fractional-gen-counsel/
Please support our affiliate sponsors (https://beinhakerlaw.com/podcast-affiliates/). Also be sure to visit our new podcast store (https://beinhakerlaw.com/podcast-store/) to purchase affiliate services, guest merchandise and even podcast merchandise.  Yes, we have merch!
Digital Accelerant - the digital business card that generates leads. Get a custom branded digital card with information and links to all your social media, email and other information. Text LAW to 21000 to connect with us and request more details.
Fetch Internet. Fetch Pro is an app that creates a secure and high-speed mobile internet connection for laptops and desktop computers.
Printify - the on-demand print shop to create your own merchandise without cost or the need to house inventory.
The Accidental Entrepreneur is a trademark of Mitchell C. Beinhaker. Copyright 2018-2020. All rights reserved.