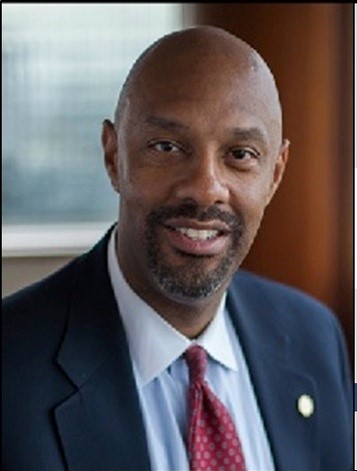 Andrew Frazier, The Business Growth Pro and CFO  empowers business owners to Maximize the Value of their companies by Growing Revenue, Increasing Profitability, and Obtaining Financing.  He guides them along the critical path to creating a sustainable business that can run without them through valuable coaching, consulting, and training services. 
Andrew joins Mitch on this episode to discuss his background and how he helps business owners to "run their business like a pro".  You can watch the video of their discussion on our YouTube channel.
His expertise in business strategy and financial management enables him to take a holistic perspective and provide more optimal solutions for clients.  Mr. Frazier's book "Running Your Small Business Like A Pro: The More You Know, The Faster You Grow" helps people increase the likelihood and magnitude of their success in business.  He has also produced POWER BREAKFAST events in Northern NJ for almost 10 years generating $10+ million in both economic impact and financing for 1,000+ attendees.
Andrew has worked 1-on-1 with 500+ business owners and taught thousands of people about business over the last 10+ years. He graduated from MIT with a BS in Mechanical Engineering, earned an MBA in Finance from NYU, and achieved the Chartered Financial Analyst (CFA) designation.  His background includes significantly diverse experiences as a Naval Officer, Operations Manager, Corporate Executive, Investment Manager, Real Estate Investor, Non-Profit Leader, Board Member, Business Owner, Professor, Coach, Consultant, Trainer, and Author.  Learn more about Andrew by visiting AndrewFrazier360.com
For general more information about the podcast, send an email to info@beinhakerlaw.com
To follow Mitch and the podcast, go to https://linktr.ee/beinhakerlaw. You can subscribe and listen to episodes on Apple Podcasts, Google Podcasts, Amazon Music and most other directories. Please review us whenever possible and thanks for your continued support! Sponsorships and paid guest appearances are available. Connect with us by email or on social media.
The Accidental Entrepreneur is brought to you by Beinhaker Law, a boutique business & estates legal practice in Clark, NJ. To learn about "fractional" general counsel services and how to better protect your business, visit https://beinhakerlaw.com/fractional-gen-counsel/
Please support our affiliate sponsors (https://beinhakerlaw.com/podcast-affiliates/). Also be sure to visit our new podcast store (https://beinhakerlaw.com/podcast-store/) to purchase affiliate services, guest merchandise and even podcast merchandise.  Yes, we have merch!
Nowsite Marketing. Bring your digital marketing to a new level with their propriety 3-click system driven by AI.
Digital Accelerant - the digital business card that generates leads. Get a custom branded digital card with information and links to all your social media, email and other information. Text LAW to 21000 to connect with us and request more details.
Fetch Internet. Fetch is an app that creates a secure and high-speed mobile internet connection for laptops and desktop computers.
Printify - the on-demand print shop to create your own merchandise without cost or the need to house inventory.
The Accidental Entrepreneur is a trademark of Mitchell C. Beinhaker. Copyright 2018-2020. All rights reserved.