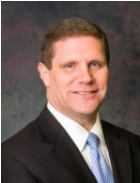 Erich Peter is the Director of Training & Technical Assistance at UCEDC, a nonprofit economic development corporation.  In this episode, Erich joins me to discuss the various educational and lending resources available through his organization.  We cover the entire curriculum of courses available for business owners to sign up for.  Some of them are free of charge and others are at a very low cost.  In addition, we discuss the various lending options that a business owner might qualify for from "micro" loans to full SBA lending.
If you have any questions for Erich or want more information about the UCEDC, visit their website at www.ucedc.com.  You can also email Erich at epeter@ucedc.com. 
For information about their loan programs, download their brochure.
For information about their training curriculum, download their brochure.
For more information about my podcast, send me an email: beinlaw33@gmail.com
You can also follow the podcast on LinkedIn or Facebook.