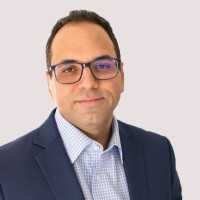 Trevor N. Andersen is the owner of TRJ Consulting Services, LLC and is an accomplished and strategic business partner with 15+ years of cross-functional finance & operations experience in the private equity backed market. He is a high-energy person with substantial experience in business restructuring, global operations management, pricing and contract management, KPI measurement/strategy, and process improvement. His wide array of accomplishments across his career from large scale RFP victories to building "winning" teams is a testament to his ability within the field.
TRJ offers organizations a solution-based management approach to address the following: scaling with market size/growth, KPI evolvement, new business, re – occuring pain points, and financial strategies including market capitalization and investor strategies. Trevor's strengths lie in re-connecting support functions with their operational counterparts, fostering cross functional ideas, visualizing and implementing strategy, and "positively" motivating a company to achieve and exceed their business goals.
Trevor joins Mitch on the podcast to discuss the decisions that small business owners tend to make (or fail to do so) and how it impacts their companies and their bottom line.  During this corona virus crisis, it is important to learn from people like Trevor who bring practical experience and knowledge to the small business community.
You can connect with Trevor on LinkedIn or by emailing him at TRJConsulting@yahoo.com
With this episode, we are excited to introduce our new affiliate sponsors.  Use this fantastic services and support us at the podcast at the same time!
Nowsite.marketing
.  Bring your digital marketing to a new level with their propriety 3-click system driven by AI.  Listen to their commercial spot during the episode and 
contact us
 to arrange an introductory Zoom chat to learn all about this fantastic service.  Yes, we use it to promote the podcast!
Digital Accelerant
 - the digital business card that generates leads.  Get a custom branded digital card with information and links to all your social media, email and other information.  Text LAW to 21000 to connect with us and request more details.
Fetch Internet
.  Fetch is an app that creates a secure and high-speed mobile internet connection for laptops and desktop computers.  For a one-time fee, eliminate the cost of monthly hotspots, avoid unsecure public wifi at airports, hotels, restaurants, etc...  Visit our landing page for more information and to support the podcast.