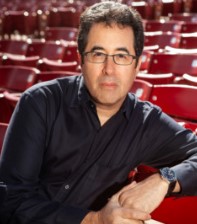 As a small business expert, Barry Moltz gets owners growing again by unlocking their long forgotten potential.  With decades of entrepreneurial experience in his own business ventures as well as consulting countless other entrepreneurs, Barry has discovered the formula to get stuck business owners unstuck and marching forward. As a small business expert, Barry applies simple, strategic steps to facilitate change.  He joins Mitch on the podcast to discuss small business and some of the mistakes business owners often make.
Barry's Contact Info:
Thru his website - barrymoltz.com (contact page)
Barry's Tel:  (773) 837-8250
Barry's newest book, Small Business Hacks:  100 Shortcuts to Your Success, is available on Amazon.com.
For more information about my podcast, send me an email: mitch@beinhakerlaw.com
Please review us on Apple Podcasts and Podchaser and I always welcome Google reviews for the legal practice from former clients.  Thanks for your continued support!
You can also follow the podcast on LinkedIn or Facebook.