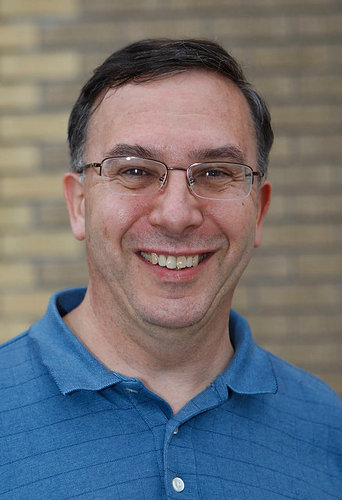 Bernie Wagenblast is a Cranford, NJ native and the owner of Transportation Radio.
His career has combined two of his primary professional interests; transportation and communications. He started as an on-air New York City traffic reporter for Shadow Traffic when they opened their NYC operations. This included doing reports on stations such as WABC, WINS and WBAB. He then spent over a decade in the public sector, including being operations manager for TRANSCOM, a coalition of transportation agencies in the NY, NJ, CT area.
In these positions, he's had extensive media relations experience which includes interviews with Good Morning America, The New York Times, The Washington Post, AP, and Bloomberg.
He is currently the editor of the Transportation Communications Newsletter, the AASHTO Daily Transportation Update, TransCentral and the ITS Michigan Newsletter. He's also the host of the ITE Talks Transportation podcast.
In addition, Bernie serves as the voice of the NYC subway's "Next Train" announcements, AirTrain Newark and PATCO. You'll also catch his voice on a variety of videos, commercials and phone systems. You can hear samples by clicking this link: https://www.pinterest.com/brwagenblast/voiceover/
Bernie joins Mitch to talk about how he got started in radio and his views about where the whole radio, internet radio and podcast industry is headed.
Follow his transportation Twitter updates @TransportComm.
With this episode, we are excited to introduce our new affiliate sponsors.  Use this fantastic services and support us at the podcast at the same time!
Nowsite.marketing
.  Bring your digital marketing to a new level with their propriety 3-click system driven by AI.  Listen to their commercial spot during the episode and 
contact us
 to arrange an introductory Zoom chat to learn all about this fantastic service.  Yes, we use it to promote the podcast!
Digital Accelerant
 - the digital business card that generates leads.  Get a custom branded digital card with information and links to all your social media, email and other information.  Text LAW to 21000 to connect with us and request more details.
Fetch Internet
.  Fetch is an app that creates a secure and high-speed mobile internet connection for laptops and desktop computers.  For a one-time fee, eliminate the cost of monthly hotspots, avoid unsecure public wifi at airports, hotels, restaurants, etc...  Visit our landing page for more information and to support the podcast.