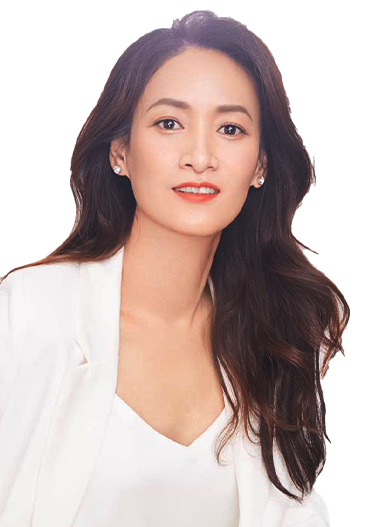 Cynthia Zhai is a Voice Coach, Speaker and Author. She has helped Executives and Professional Speakers to develop their powerful voice that holds the room, engages and inspires people to embrace change and take action. Some of the high-profile clients she's worked with include as a simultaneous interpreter for G8 Leaders Summit, a governmental forum attended by the heads of government.
She loves speaking. It makes her come alive, despite being a happy introvert. She has had the privilege to have spoken in 5 continents, 18 countries/places, including United States, Finland, The Netherlands, Portugal, Spain, Egypt, Argentina, Singapore, Malaysia, Hong Kong, Macau, mainland China, India, Brunei, Thailand, Vietnam, The Philippines, to name a few. She was fortunate enough to have appeared on United States Discover Your Talent Show 2 times, Singapore National Radio Program 938 live 4 times,Hong Kong Radio 3 and Malaysian Business Radio BFM as a guest speaker on Voice.
Cynthia joins Mitch remotely from Singapore to talk about how she coaches and trains people to create a powerful voice and make a bigger impact on the people and audiences her clients address.
You can find Cynthia on the web and follow her on Facebook or LinkedIn.  You can also watch her TedTalk on YouTube and subscribe to her YouTube Channel.
With this episode, we are excited to introduce our new affiliate sponsors.  Use this fantastic services and support us at the podcast at the same time!
Royaltie.AI
.  Bring your digital marketing to a new level with their propriety 3-click system driven by AI.  Listen to their commercial spot during the episode and
contact us
to arrange an introductory Zoom chat to learn all about this fantastic service.  Yes, we use it to promote the podcast!
Digital Accelerant
- the digital business card.  Create your own electronic card with information and links to all your social media, email and other information.  Text LAW to 21000 to connect with us and request more details.
Fetch Internet
.  Fetch is an app that creates a secure and high-speed mobile internet connection for laptops and desktop computers.  For a one-time fee, eliminate the cost of monthly hotspots, avoid unsecure public wifi at airports, hotels, restaurants, etc...  Visit our landing page for more information and to support the podcast.