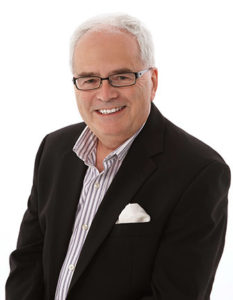 Forbes has Gary Bizzo on its Top 25 Business people to follow on Twitter. London-based Richtopia said Bizzo was on the List of the Philanthropists & Social Entrepreneurs Top 200 of 2017 and #99 in 2018 as one of the Most Influential Leaders in the World. Daily Hive lists him "30 Vancouver tech thought-leaders and influencers to follow right now!"
He is a Social Media Networker.  Gary has an International reputation as an 'Agent of Change' using Social Media. He is the Adjunct Professor of Integrated Marketing, MBA School of Business, New York Institute of Technology (Vancouver Campus). He believes Social Media initiatives including Inbound Marketing, & Community Engagement changes the fabric of our lives & allows each of us to make a difference. His book, " Social Media Rock Star - Social Media Marketing for Entrepreneurs & Business" is available on Amazon.
He is a Business Writer, has written for Equities.com (largest platform for emerging growth co's)weekly for 3 years. His book has been published through BizPublishing on Amazon "How to Start a Successful Business - the First Time" http://goo.gl/6iDDiY
Learn more about Gary at http://www.garybizzo.com/, @garybizzo, and https://www.linkedin.com/in/garybizzo/.
For more information about the podcast, send an email to info@beinhakerlaw.com
Please review us on Apple Podcasts and Podchaser and I always welcome Google reviews for the legal practice from former clients.  Thanks for your continued support!
You can also follow the podcast on LinkedIn or Facebook.