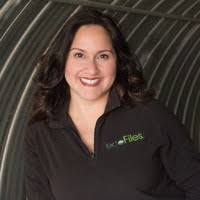 As Founder of Bull's Eye Innovations (BEI), Wanda has built and fostered a company focused on empowering clients and employees to overcome obstacles, seize opportunity and cultivate innovation in our world.
Founded in 2005 as an "incubator for innovative thinking", BEI identifies and develops innovative products and solutions, either organically or through strong strategic partnerships. With a strong visionary approach, Wanda's strategic thinking and off the charts creativity has enabled BEI to offer innovation in every marketplace she has touched.
Since 2006, Wanda spearheaded the development of BEI Disclosure & Transparency Services, a division which offers pharma, medical device and biologic compliance executives a uniquely efficient and modular approach in preparing for existing state and new federal HCP payment disclosure requirements (AKA Sunshine Act).
Wanda now leads the marketing and expansion efforts for BEI's newest innovation, ecoFiles. BEI pioneered mobile marketing's FIRST Text-to-Email (T2E) fulfillment service called ecoFiles in 2009. Since 2009, ecoFiles has allowed conference attendees to request eco-friendly, electronic versions of presentations and printed materials, right from their cell phones and have them delivered to their email inbox in seconds.
Wanda joins Mitch to discuss her story and her latest product "Ketch Words" which can turn any entrepreneur into a lead-generating machine!
You can connect with Wanda on LinkedIn:  https://www.linkedin.com/in/wandaturini/
On the web:  https://ketchwords.clickfunnels.com/optin1584639174360
Please review us on Apple Podcasts and Podchaser and I always welcome Google reviews for the legal practice from former clients.  Thanks for your continued support!
You can also follow the podcast on LinkedIn or Facebook.